Description

Riders today need a navigation device on their bike to follow their destined routes. What more can be used than a Mobile! When you are riding a motorbike, a mobile holder keeps the smartphone fixed on the spot. This helps one navigate apps and travel to the destination with ease. A phone attached to the mobile stand acts as a GPS device. Smartphone battery wouldn't last long enough when one is traveling miles, visiting places while using smartphone apps. In such scenarios, it is important to carry a charger along with you. It connects with the bike's battery to charge the device. This creates a need for a proper Mobile Holder on the Bike which can serve multiple purposes, like Charging, Holding the Mobile firmly during long trips, proper positioning as per rider's angle, etc. GrandPitstop Claw Grip Mobile Holder with Charger serves all needs in the best way!
Key Features:
Secure Firmly with Extra Gripper
Water Resistant with USB Charging/ cable
360 Degree Rotation
Universal for All Phones (4.0"-6.5")
Fit to all Bikes
Secure Firmly with Extra Gripper
The Aluminium Claw Grip Ensures tight hold with Silicon padding at corners to prevent any damage to the Mobile Phone.
 Additional Silicon Gripper to provide extra security, thus securing your Mobile Phone even on High Speed.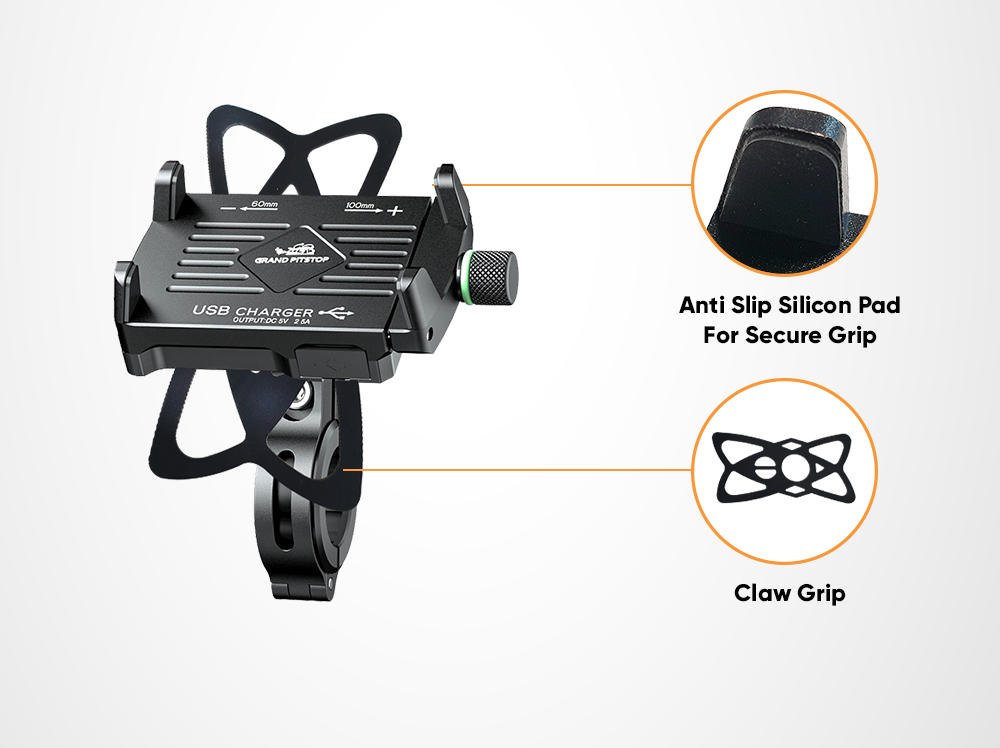 Water Resistant with USB Charging/ cable
USB Charging with 5V/2.5A fast charging is secured by a Waterproof Rubber Plug which makes it perfect for Using in Rains
Charge your Phone anywhere by easily connecting your USB using the ON/OFF switch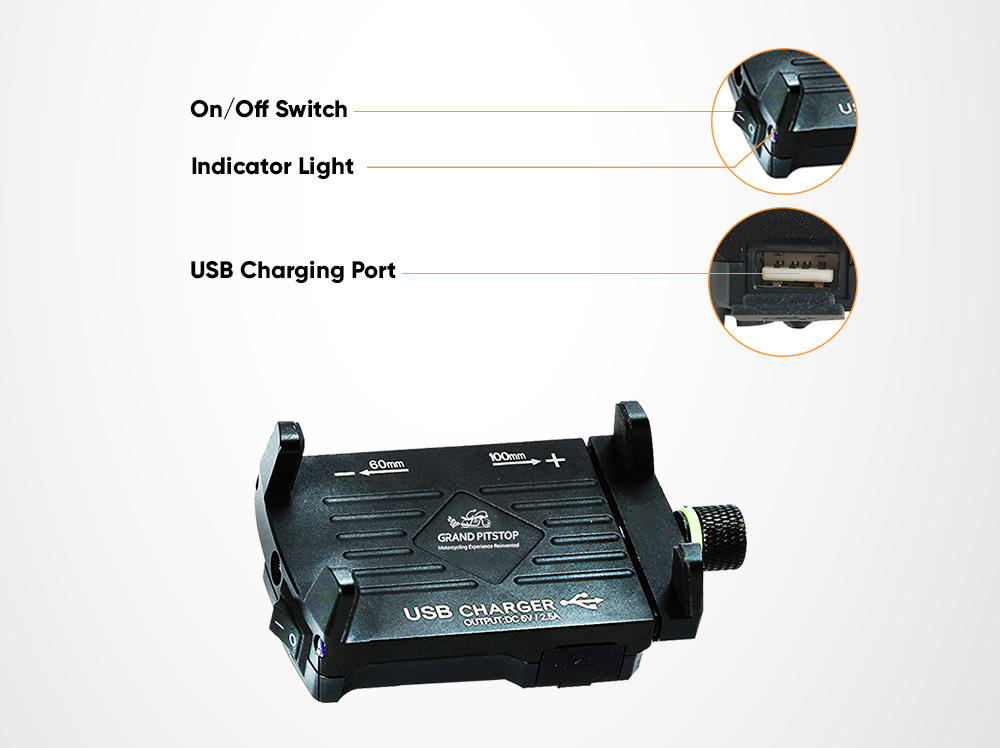 360 Degree Rotation
The 360-degree movement gives complete freedom to set the desired Position of Mobile phone.
A simple turn of a knob, position your mobile towards the rider for navigation or towards the road in the desired angle to capture your ride.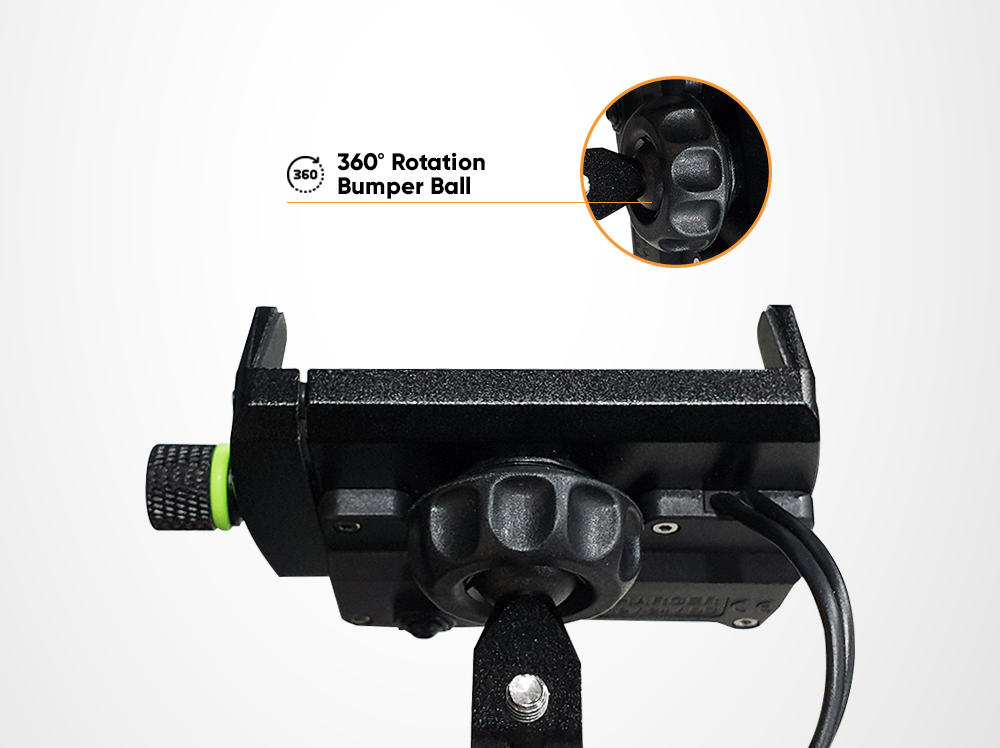 Universal for All Phones (4.0"-6.5")
Claw-Grip expands to fit a wide range of phones from 4.0 – 6.5-inch screen, while keeping all of your buttons and ports accessible.
Just Rotate the knob Anticlockwise to increase the Width and Clockwise to reduce the width of the Claw.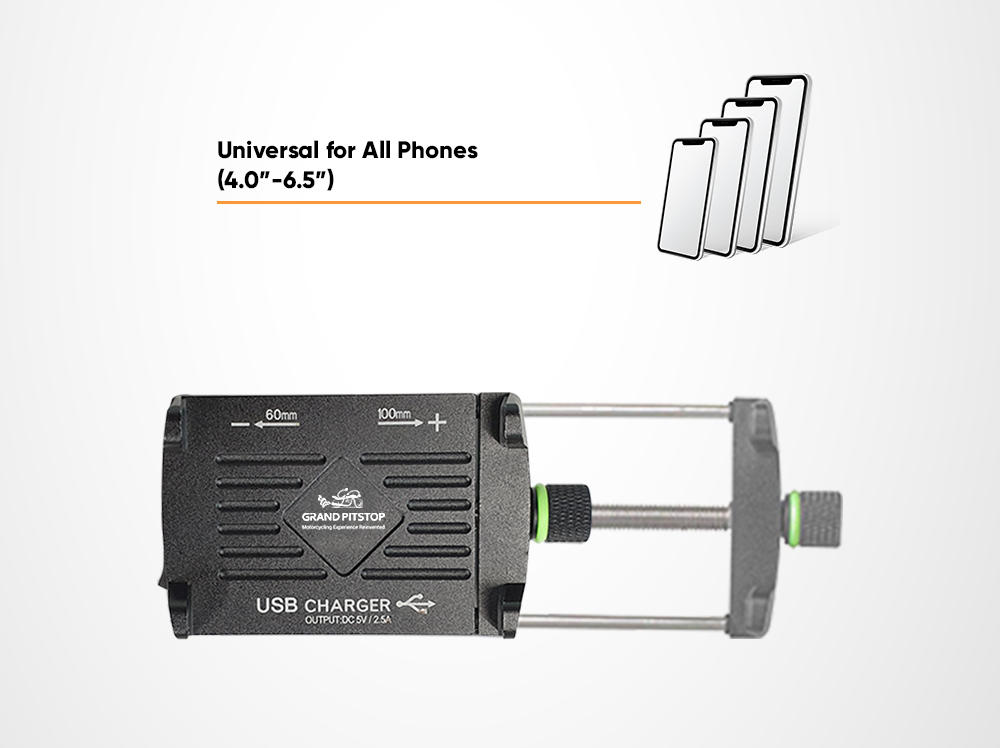 Fit to all Bikes
The GrandPitstop Claw Grip Mobile Holder Comes with Three options for handlebar mounting (32 mm, 22 mm , 25 mm).
The Plastic Rings ensure that the mount doesn't damage the handlebar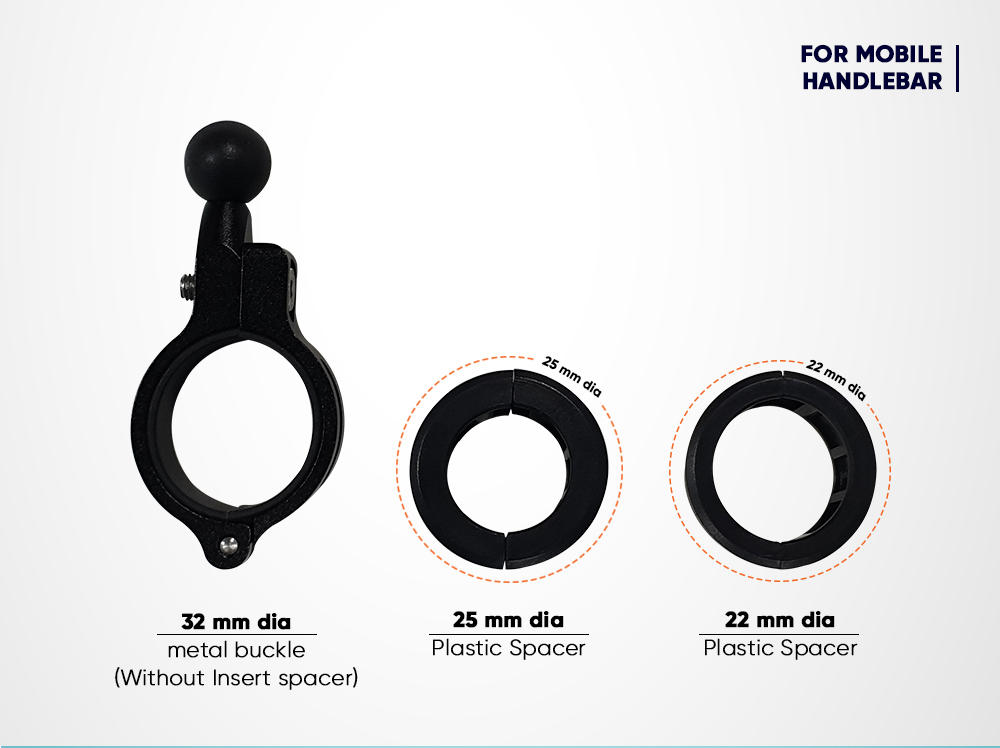 USB Cable Included/b>
It Comes with a USB Cable with double USB port options – Micro USB and Lightning Cable.
Be it an IPhone or and Android, You can easily charge using the cable.